Sunday, June 2, 2019, from 10:30 a.m. – 4:30 p.m.
(with check-in starting at 10:15 a.m.) at
The Lake House
11450 Baron Cameron Ave.
Reston, VA 20190
Has your career stalled? Itching to try something new? Has your publisher   shut down its mystery line—or shut down entirely? Have they dropped you? Or are things going well, but you're wondering if you could do better elsewhere?
The Chessie chapter of Sisters in Crime and the Mid-Atlantic chapter of Mystery Writers of America are co-hosting a workshop to help you make   the choices involved in reinvention: another traditional publisher, going indie, or  both? What pitfalls should you watch out for? How do you protect your legal rights? What about changing genres? Bestselling  authors and industry experts discuss what's worked for them in a day-long program. Speakers include John Betancourt, Ken Budd, Tara Laskowski, Sujata Massey, Julie Moffett, Alan Orloff, Joanna Campbell Slan, Daniel Steven, and Marcia Talley.
Register before April 26 for an early-bird rate of $45, available exclusively to members of the Chessie Chapter of SinC and the Mid-Atlantic  chapter of MWA. After that date, the registration fee for chapter members will be $50 until June 2, and $60 at the door. If space is available, we will open registration to non-members sometime in May; the non-member fee will be $60 in advance and $70 at the door. The fee includes lunch, with a vegetarian option; please let us know about any allergies in advance. To register for the workshop, go to: http://evite.me/nn2Wh3sMUN
Our speakers include award-winning authors who have dealt with career-reinvention issues. They are: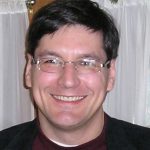 John Betancourt. John is a bestselling science fiction writer (four Star Trek novels and a dozen others) and the publisher of Wildside Press. He (mostly) writes mysteries these days, though he's also written fantasy novels. His background in New York publishing (including seven years as senior science fiction editor for a leading book packager and five years as a literary agent) gives him a unique view of the industry. His essays, articles, and reviews have appeared in such diverse publications as Writer's Digest, the Washington Post, and Amazing Stories. John has also won the Black Orchid Novella Award.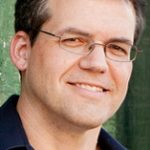 Ken Budd. Ken is the author of the award-winning memoir The Voluntourist (HarperCollins), which shares his search for meaning as a volunteer in six countries. His writing credits include the New York Times, National Geographic Traveler, NationalGeographic.com, the Washington Post, Smithsonian, CityLab, the Chicago Tribune, and Washingtonian. Ken is the former executive editor of AARP The Magazine. His writing has won gold awards from the Society of American Travel Writers and the North American Travel Journalists Association. He's the host of 650,000 hours, an upcoming digital series on travel and giving back.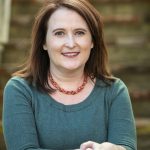 Tara Laskowski. Tara is by day a senior editor at the award-winning Educational Leadership magazine, an education publication geared toward K-12 teachers and administrators. By night (or five minutes here and there in between all her other life obligations) she is the award-winning author of two short story collections, Modern Manners for Your Inner Demons and Bystanders, which was named a best book of 2017 by Jennifer Egan in The Guardian. Her first novel, One Night Gone, is being published this October by Graydon House Books. Tara has also done freelance writing and editing with publications and organizations such as AARP, Pennsylvania Magazine, the Writer, Publisher's Weekly, and the Nature Conservancy. She is a columnist and reviewer at the Washington Independent Review of Books and has been the editor of the online flash fiction publication SmokeLong Quarterly since 2010.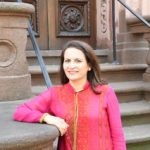 Sujata Massey. Sujata likes to travel between sub-genres as much as she enjoys traveling between countries. She was born in England to parents from India and Germany and grew up mostly in the United States. Sujata is the author of fifteen books, most recently The Satapur Moonstone, a historical mystery set in 1920s India and scheduled for publication in May. The first book in the Perveen Mistry series, The Widows of Malabar Hill, was a Publishers Weekly Best Mystery/Thriller of 2018, and won the Left Coast Crime Convention's Bruce Alexander Award for Best Historical Mystery of 2018. Sujata has also written contemporary mystery novels set in Japan featuring a young Japanese-American sleuth, Rei Shimura, which gathered Edgar, Mary Higgins Clark, and Anthony nominations, and Agatha and Macavity awards.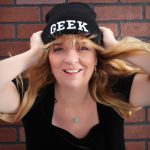 Julie Moffett. Julie is the bestselling author of the long-running Lexi Carmichael Mystery Series and the young adult spy/mystery White Knights spin-off series, both featuring really cool geek girls! She's been publishing in the genres of mystery, romance and young adult for twenty-five years, but writing for a lot longer. She's won numerous writing awards and garnered many more nominations throughout her career. Julie took the plunge into self-publishing in 2017 with her young adult spy/mystery series while continuing to meet contract deadlines for a traditional publisher. At this point, she's a happily successful hybrid author, juggling book contracts for her publisher and managing her own writing business. It's not a path for the faint of heart—especially when one has a day job in addition to writing novels—but for those who are determined and willing to put in the work, it's definitely doable, and the rewards can be solid.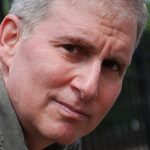 Alan Orloff. Alan (occasionally assisted by his darker alter ego, Zak Allen,) has published eight books and numerous short stories in a variety of genres: mystery, suspense, and horror. He's also completed several (as of yet) unpublished YA novels (thriller and coming-of-age). His debut mystery, Diamonds for the Dead, was nominated for the Agatha Award for Best First Novel. His story "Rule Number One" was included in the 2018 edition of the Best American Mystery Stories anthology. Alan's latest thriller, Pray for the Innocent (2018), has been nominated for the Thriller Award for best e-book original novel. Alan has also been nominated twice for the Derringer Award for his short stories.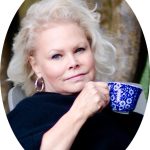 Joanna Campbell Slan. A national bestselling and award-winning author of novels and short stories, Joanna has written and/or edited forty books, fiction and nonfiction. She was one of the first Chicken Soup for the Soul authors. Her nonfiction book Using Stories and Humor: Grab Your Audience was endorsed by Toastmasters International. She's the author of three mystery series. Her first novel, Paper, Scissors, Death (Kiki Lowenstein Mystery #1), was shortlisted for the Agatha Award. Her first historical mystery, Death of a Schoolgirl: The Jane Eyre Chronicles, won the Daphne du Maurier Award of Excellence. Her contemporary series set in Florida continues this year with Second Chance at Faith (Second Chance Mystery #4. Joanna also edits the Happy Homicides anthologies. She independently published I'm Too Blessed to be Depressed in 2004, which went on to sell 34,000 copies. Since then she's independently published numerous books.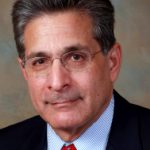 Daniel Steven. Dan is a writer and lawyer practicing publishing and media law. He has written prize-winning short fiction, two suspense novels, a legal reference book, and co-authored The Street Smart Writer with Jenna Glatzer, as well as numerous articles in writer's publications, including the Writer and Writer's Digest. He has also sold a television sitcom pilot. He has worked as an editor, counsel, and executive at a major publishing house; is a frequent speaker to writer's groups; teaches creative writing; and is chairman of the Contracts and Grievances Committee of Mystery Writers of America.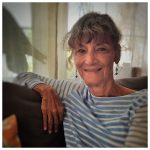 Marcia Talley. In 1998, Marcia Talley's unpublished novel Sing It To Her Bones won the Malice Domestic grant, which led to a New York agent, a three-book deal with Bantam Dell, and an Agatha nomination for Best First Novel. This July, twenty-one years, two agents, five editors and three publishers later, Tangled Roots, the seventeenth Hannah Ives mystery, will be released. Marcia is author/editor of two collaborative serial novels, Naked Came the Phoenix and I'd Kill For That, set in a fashionable health spa and an exclusive gated community, respectively. Her Agatha and Anthony-winning short stories appear in more than a dozen collections. Marcia is a past national president of Sisters in Crime.